It's been a busy few months for us at Matthew Sears, Building Surveying and Design: it started with rearranging the office to suit our current staff, and arranging for the fantastic team at local printers Woodblock to produce our letterheads (they also printed our Christmas cards too - thanks guys!).
We've been busy with a number of Clients, both brand new and returning, working on remodelling newly-purchased houses in Fetcham and Holmwood, extending the existing family home in Newdigate, and using our skills and experience to resolve some property issues for local homeowners in Dorking and further afield. That's kept us busy enough, along with the usual surveys for house purchasers, diagnosis of building defects, and enabling works under the Party Wall etc. Act. With that and a last-minute OFSTED inspection at the local primary school where I govern (#ProudToBePowell), it's been a busy few weeks!
One of the aims for 2017 is to put some photographs of our work onto the website. It's always a tricky business with work in-progress (a building site is never particularly photogenic, no matter how tidy the builders are!), but it's important to show off what we do. Again, a patch of mould or damp isn't that inspiring to look at either, nor is a blocked drain inspection chamber, but we'll be very pleased to help out with any problems with those as well!
In the meantime, I'm looking forward to putting some training in ahead of next year's Brighton Marathon in April. In the absence of work-related photos, here's one of me at last week's Holly Run, taken by the always-brilliant Sussex Sport Photography. It's incredible what they can do with the material we give them to work with...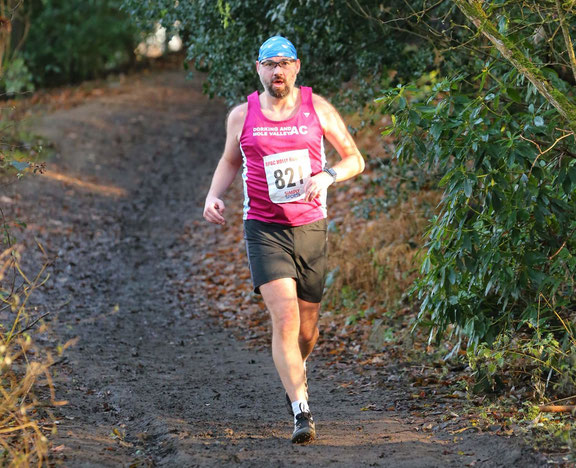 So if that hasn't warned you enough of the dangers of too many mince pies, I hope you all have a very merry Christmas, and a wonderful 2017. If we can help with any property-related issues, please get in touch!
We'll be closing the office on Friday 23 December, and (traffic and weather between Scotland and here permitting), the office will re-open on Tuesday 3 January 2017.